About William Brandt Technology
Kiwi Company, Global Brands
William Brandt Technology sources from the global market and operates exclusive New Zealand distributorships.
Key senior staff are shareholders in the company, and therefore are involved in, and committed to, its sustained success. Our team are committed to ensuring that everything we sell works as planned and delivers to expectation. Customers have direct access to them, rather than a recording. Mobile numbers or no-restriction, free-call numbers are listed for this reason. Don't hesitate to call.
The company has earned its position through a commitment to customer support, innovative solution development, quality products and competitive pricing.
William Brandt Technology distributes on behalf of Avery Dennison, including its Monarch division, the world leader in handheld price gun labellers and retail business information services. Our relationship with Avery Dennison has its origins in the 1970s.
Working with Avery Dennison, William Brandt Technology is highly effective in developing customised technology solutions that can be coupled with bar coding and RFID.
As of 2017, we are also proud distributors of the Kiaro!, a full colour label printer, by QuickLabel. When it comes to short runs of labels, the Kiaro! can't be beat. It is unmatched in terms of print speed and quality of print. Never worry about excess, pre-printed, label stock again.
Derek Brandt
Derek has a comprehensive career history in the sector including launching Monarch in New Zealand in 1983. He's a keen sportsman, adventurer, and family man, with very useful, relevant experience across a wide section of New Zealand business.
Ph: 021 923 663
Email:
derek@williambrandt.co.nz
Gaylene Norwood
Gaylene has been a key executive of the group for over thirty years. She started with the organisatin as the Monarch brand was being established. She rapidly became an immensely valuable team member and is the bright, vivacious voice of the company that many customers have come to recognise.
Ph: 0800 90 91 92
Email:
gaylene@williambrandt.co.nz
Wiremu (Woody) Campbell
Woody has been providing technical support for customers since the early 1990s. Woody is a descendant of the pioneering Logan Campbell family. He's IT trained courtesy of Unitec and has outstanding product knowledge available to customers. He's a former league and athletic star and continues to enjoy softball, soccer, skiing, and competitive golf. Woody is the proud father of twins.
Ph: 027 274 6007
Email:
woody@williambrandt.co.nz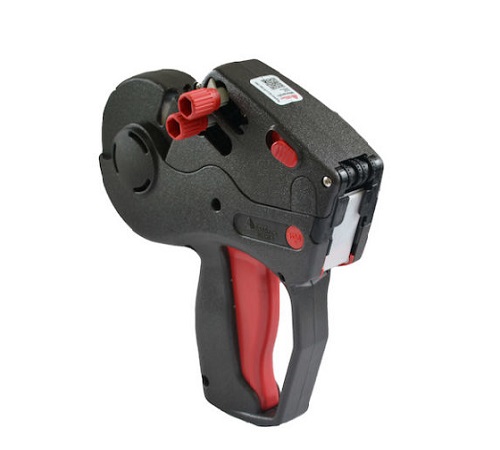 Price Guns & Attachers
The Monarch range of pricing gun labellers are robust & durable. Its easy to see why they're #1 in the USA.
Barcode Scanners
Simple retails scanners, bluetooth scanners and RFID scanning equipment - suffice it to say we've got you covered.
Thermal Label Printers
We operate an exclusive New Zealand distributorship for the Avery Dennison retail branding information systems.
QuickLabel Printers
QuickLabel are the leading manufacturers worldwide of desktop digital inkjet colour label printers
Unsure of the best solution? Get in touch with a specialist today and we can help you scope out your requirements