Direct to package printer
Trojan T3-OPX Wide-Format
Get the flexibility to customize and print directly video onto a wide range of materials with ink-receptive surfaces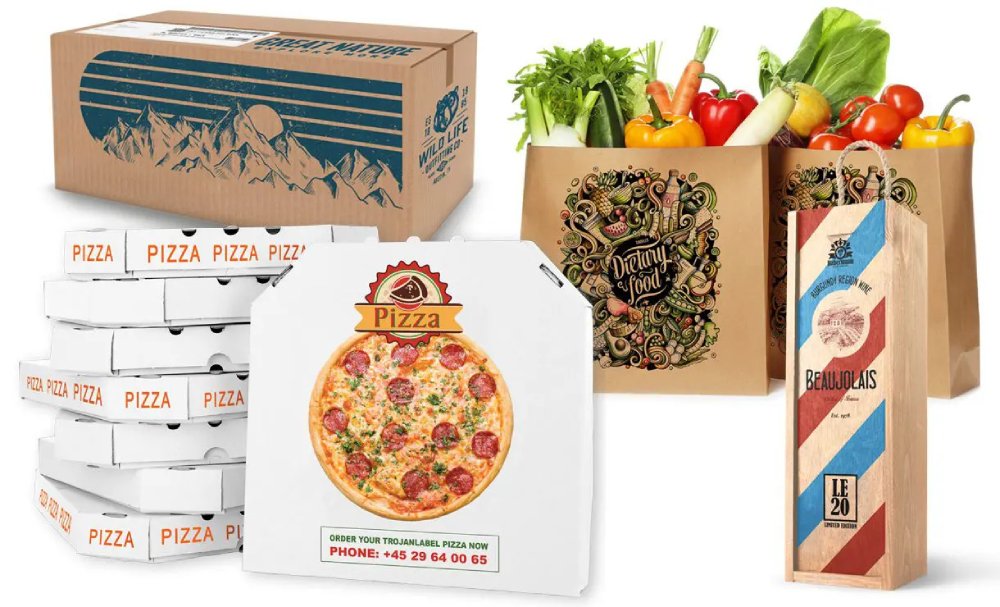 Print Directly Onto Packaging

The T3-OPX allows you to print direct onto cardboard, postcards,
envelopes, boxes, paper bags, wooden planks, or thicker objects like blister envelopes or folded boxes ready for shipment.
High Resolution, durable prints

● Simple interface to print any volume
● Built in ink cost calculator & diagnostic tools
● Automatic height calibration for different substrate thicknesses
● Easy integration with automatic feeders
● Designed for the rigors of 24/7 production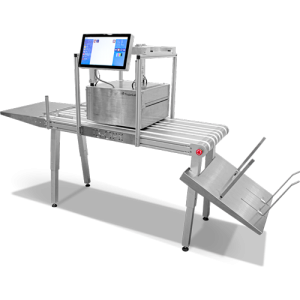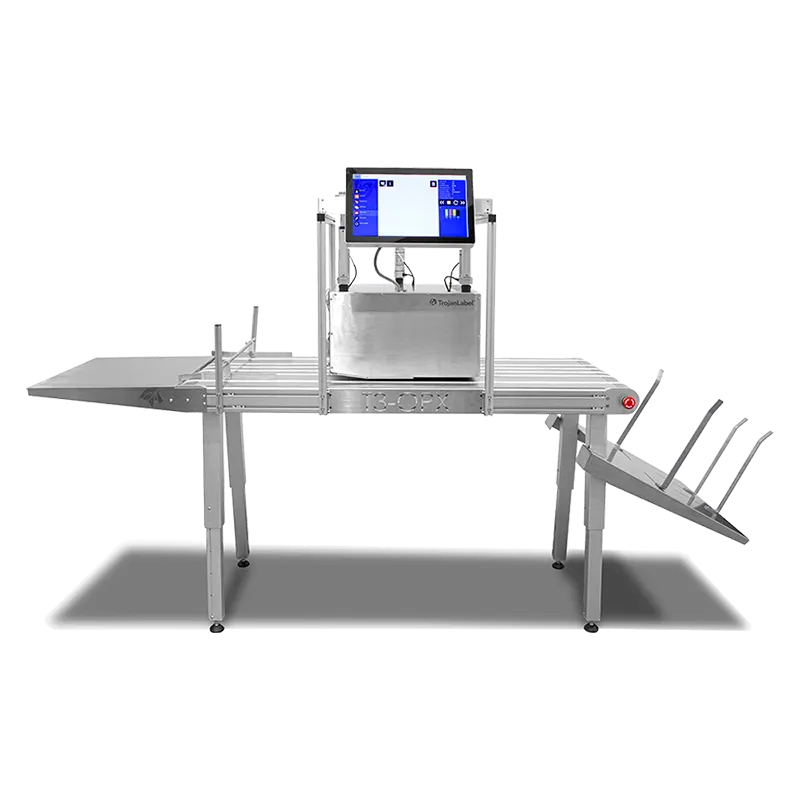 Smart, Durable and Versatile

The automated height calibration (up to 100mm) makes changing to a new type of material simple. With the press of a button, the T3-OPX seamlessly moves the material under the print unit and calibrates the height using the pressure-sensitive entry plate; all it requires is placing the material on the conveyor table.
The pigmented ink provides durability on a wide range of porous media and has been tested for lightfastness, water durability, and scratch resistance. The pigment inks adhere to porous media and
have BS5609 Section 3 certification having survived five weeks of sloshing cold saltwater.
With the T3-OPX, it is easy to switch between substrates without making equipment adjustments, the pressure-sensitive entry plate
takes 10 seconds to automatically adjust the print height which is then stored in the media profiles for future use.
Take control of your packaging printing today

1. Enquire online or give us a call
We'll have a quick chat to scope out your requirements and determine the best machine for your application.
Set up a time to see the machine in action. We'll print free samples of your label artwork and give you a cost per label.
3. gain full control over your packaging printing
We'll come to your site anywhere in New Zealand to install the machine and train your staff to operate it.
Get in touch with a product specialist
We can calculate the cost to print your artwork and show it to you in action with a remote demo.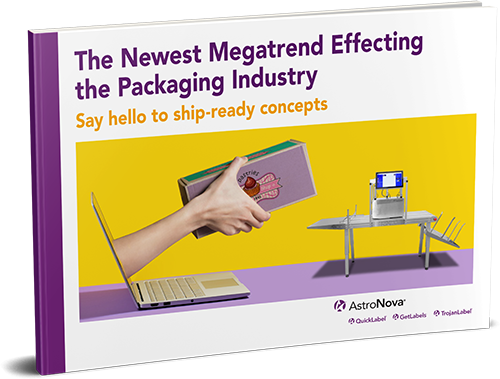 Download our e-Book and start elevating your product packaging